Our Philosophy
We believe that knowledge can be empowering. The more we understand our bodies and the mechanisms that cause injury or lead to illness, the more committed we become to improving our health. At NorthPointe Medicine we are devoted to educating you about your body, how it functions and how to heal it.
We believe in working with our patients as partners, to learn from each other in our journey to health and wellness.
---
Oriental Medicine

Oriental Medicine

includes the practice of

Acupuncture

,

Chinese Herbology

and body work, and is a comprehensive health care system that includes traditional therapies that have been used for more than 3000 years to diagnose and treat illness, prevent disease and improve well-being.

Acupuncture

is used to create balance in the body, by moving and re balancing the energy or "Qi" in the body. The insertion of tiny needles, smaller than a hair, enhances the ability of the cell to hold an electrical charge. The patient often experiences less pain, an enhanced sense of well-being, increased relaxation, decreased anxiety, less pain, and improved sleep. When the body is in balance it can heal itself.
Functional Medicine

​Functional Medicine

addresses the underlying causes of disease, using a systems-oriented approach and engaging both patient and practitioner in a therapeutic partnership. It is an evolution in the practice of medicine that better addresses the healthcare needs of the 21st century. By shifting the traditional disease-centered focus of medical practice to a more patient-centered approach, Functional Medicine addresses the whole person, not just an isolated set of symptoms. Functional Medicine practitioners spend time with their patients, listening to their histories and looking at the interactions among genetic, environmental, and lifestyle factors that can influence long-term health and complex, chronic disease. In this way, Functional Medicine supports the unique expression of health and vitality for each individual.
Treatment

We take an Integrative approach that incorporates an evaluation which includes standard lab work (CBC, CMP, Lipid Panel, T3,T4,TSH, and vitamin D), Bioelectrical Impedance Analysis (BIA), physical exam findings, history and symptom review. The data from the BIA provides an inside look at cellular membrane health and function and overall cellular health.

​

​An individualized treatment plan is recommended that may include

Acupuncture

,

Chinese Herbs

,

Nutritional supplements

,

Diet and Lifestyle

modifications as well as

Stress

management

using

Yoga

and other therapeutic relaxation techniques. She utilizes objective testing methods to evaluate cellular health which help guide her to each individualized treatment protocol.

We provide treatment

for patients with Allergies, Arthritis, Asthma, Autoimmune Disease, Back problems, Blood Sugar Imbalances, Breast Cancer, Chronic Fatigue, Colitis, Depression, Fibromyalgia, Headaches, Heart Disease, Hormone Imbalances, Irritable Bowel Syndrome, Menopause, PTSD, Parkinson's, Post Partum, and Stress.

We have also worked with Medical Doctors to provide relief from the side effects associated with Chemotherapy and Radiation treatments for all kinds of Cancer.
---
Powered by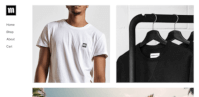 Create your own unique website with customizable templates.